MICHI M8 monopäätevahvistinpari, joka tuottaa kaiuttimillesi puhdasta tehoa enemmän kuin riittävästi. Ja vähän yli. Jatkuva teho 2 x 1080W 8ohm ja 2 x 1800W 4ohm kuormaan. Hetkellisesti paljon enemmän musiikin tarpeisiin.
Kaksoismonorakenne, erittäin järeät virtalähteet. Virtalähdetoteutus on tehtaan omaa käsialaa ja käsityötä.
Erinomainen bassotoisto – voimaa ja kontrollia yhtäaikaa tarjolla kaiuttimelle kuin kaiuttimelle. Iso, ilmava äänikuva. Etulevyn näyttö valittavissa VU – Spectrum. Rhodium-pinnoitetut kaiutinterminaalit.
Paino 59,9kg/kpl
Hinta/pari. Myydään myös kappaleittain 7000€/kpl
1080 Watts of robust power
Class AB amplifier design
Patented British bulk storage capacitors
Massive power supply using Dual Toroidal Transformers
Balanced XLR inputs
The stunning control and authoritative power of the Michi M8 Monoblock Amplifier is the result of a perfect balance of science meets art delivering 1,080 watts of Class AB power into 8 ohms and an astounding 1,800 watts to the most demanding 4 ohm loudspeakers. The M8 is powered by a pair of custom engineered, low noise, in-house manufactured toroidal transformers supported by 4 British patented slit foil, high efficiency, low ESR bulk storage capacitors for impactful bass with exceptional control under extreme loading conditions.
To achieve accuracy and its unsurpassed performance, the M8 is equipped with an array of 32 high current output transistors thus reducing the load on individual components and maintaining the crucial energy, rhythm and timing throughout the amplification stages. Musical expression and detailed refinement were further accomplished through acoustic tuning of all critical components and a balanced circuit design.
A high resolution display adorns the front panel supporting a peak power meter or spectrum analyzer. With XLR and RCA inputs, 2 sets of custom Michi speaker binding posts, remote control and fully featured RS232 and Ethernet connections the M8 provides ultimate installation flexibility. Power amplification at its best in the most elegant of industrial designs.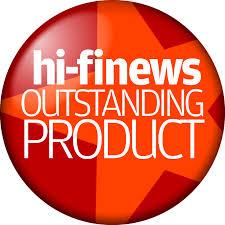 " Outstanding product. Major power, thrilling dynamics. The M8's are nothing short of a serious bargain. "  HI-FI NEWS (Oct 2020)
-mitatut tehot 2 x1322W 8ohm ja 2 x 2250W 4ohm jatkuva sekä 2 x 1640W 8ohm ja 2 x 3130W 4ohm hetkellinen

" Having the M8s in-house was a pleasant surprise and one of the most enjoyable visits made by any piece of audio gear that's been here over the past 21 years—and for a change, it's affordable, at least by my usual standards. Mikey didn't like it: Mikey loved it."  Michael Fremer / STEREOPHILE ( June 2021 )
" The Rotel Michi M8 is one of the most powerful amplifiers I have had on the test bench. It delivered excellent measured performance." John Atkinson / STEREOPHILE ( June 2021 )