Audiolab 7000A stereovahvistin muistuttaa ulkoisesti erittäin paljon arvokkaampaa, Hifimaailma-lehden vertailutestin voittajaa, 8300A sisartaan. Jatkuva teho 2x70W 8ohm ja 2x110W 4ohm. Pyöritettävät säätimet on sijoitettu reunoille ja suurikokoinen IPS LCD-näyttö keskelle. 7000A sisältää myös korkealaatuisen DA-muuntimen, jonka ansiosta digitaaliset äänilähteet voidaan kytkeä suoraan ilman erillistä DAC:ia. 7000A-mallissa on myös runsas liitettävyys, kuten 4 digitaalista ja 3 analogista linjatuloa, sisäänrakennettu kuulokevahvistin sekä langaton Bluetooth-vastaanotto. Kauko-ohjain. Musta ja hopea.
Outwardly resembling the sequential series and therefore offering a brand-wide visual aesthetic match, the audiolab 7000A improves on the 6000A with a genuine 70W per channel output, a new DAC, a new full-colour IPS LCD screen and more! More compact than the 9000 series, it maintains crisp ergonomics, high-quality engineering, a useful range of facilities and an excellent all-around acoustic performance and connectivity.
Audiolab pulls no punches with the genuine nature of our power rating. The 7000A's discrete Class AB power amp stage delivers 70W per channel into eight ohms, with a maximum current delivery of 9A amps into difficult loads. A new standard in audiolab amplifiers, the output stage of the discrete power amp circuits uses a CFB (Complementary Feedback) topology, ensuring superior linearity and excellent thermal stability, as the idle current is kept independent of the temperature of the output transistors. Critically specified by Jan Ertner (lead engineer for the audiolab brand); the newly developed power supply features a substantial 250VA toroidal transformer, followed by 4x15000uF reservoir capacity (60000uF in total), helps the amp to maintain firm control of the music whilst enabling excellent dynamic range.
Whatever the input source – analogue, digital, wireless or TV – the 7000A has been crafted to the same level of detail one has come to expect from audiolab, all with the latest tech to be fully equipped to cover many bases, yet it maintains a price point that keeps the audiolab brand at the forefront of quality home audio. Dual analogue inputs cater for CD players and line-level sources, dual Coax and SPDIF inputs expand this for the digital sources while a Bluetooth aptX receiver serves up a solution for wireless audio playback and smart devices. Following the growing trend for direct living room integration of premium audio electronics and there for more in tune as the centrepiece of your home audio system, the 7000A takes connectivity to a new dimension with a built-in Audio Return Channel (ARC) connection for use with screens – thus bringing the audiolab dynamic to TV-app based music playback and home theatre. And let's not forget the direct-to-PC connection via USB.
As is standard with audiolab integrated amplifiers, the 7000A reaffirms the natural integration and synergy with an ESS ES9038Q2M chip. Improving on the 6000A with this latest iteration and taking learnings from the 9000A, the 7000A utilises ESS Technology's 32-bit HyperStream architecture and Time Domain Jitter Eliminator. As with the 9000A, the 7000A uses a post-DAC filter based upon Class A topology and proprietary DC-coupled high-gain electronic amp designs to deliver ultra-low noise and high dynamic range for the digital audio connoisseur.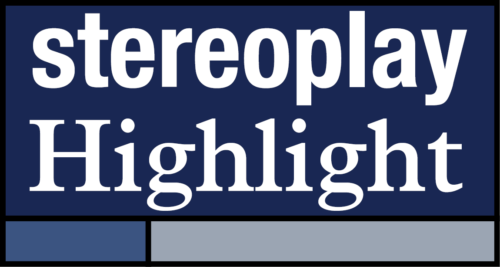 " Highlight, Preis/Leistung: Uberragend "  STEREOPLAY (6/2023)