Audiolab 6000A stereovahvistin muistuttaa ulkoisesti erittäin paljon arvokkaampaa, Hifimaailma-lehden vertailutestin voittajaa,  8300A sisartaan. Pyöritettävät säätimet on sijoitettu reunoille ja suurikokoinen OLED-näyttö keskelle. 6000A sisältää myös korkealaatuisen DA-muuntimen, jonka ansiosta digitaaliset äänilähteet voidaan kytkeä suoraan ilman erillistä DAC:ia. 6000A-mallissa on myös runsas liitettävyys, kuten 4 digitaalista ja 3 analogista linjatuloa, sisäänrakennettu kuulokevahvistin sekä langaton Bluetooth-vastaanotto. Kauko-ohjain. Musta ja hopea.
Much effort has been made to ensure the 6000A's digital circuitry delivers the level of quality one might expect of a high-performance standalone DAC. As ever, Audiolab has turned to the ES9018 Sabre32 Reference chip family to perform D/A conversion, utilising ESS Technology's 32-bit HyperStream architecture and Time Domain Jitter Eliminator to deliver ultra-low noise and high dynamic range.
No company knows more about making the most of this technically excellent, but challenging, DAC technology than Audiolab. If the circuitry that surrounds the ES9018 is not of sufficient standard, the resulting sound can seem a little cold and hard; treat it right, however, and the level of musical expression that this chip digs from the digital signal is captivating. Audiolab's original, universally acclaimed M-DAC was one of the first home audio components to incorporate an ES9018 chip back in 2011, and the company has been honing its implementation ever since.
he 6000A's discrete Class AB power amp stage delivers 50W per channel into eight ohms, with a maximum current delivery of 9 Amps into difficult loads. The output stage of the discrete power amp circuits uses a CFB (Complementary Feedback) topology, ensuring superior linearity and excellent thermal stability, as the idle current is kept independent of the temperature of the output transistors.
A substantial 200VA toroidal transformer, followed by 4x15000uF reservoir capacity (60000uF in total), helps the amp to maintain firm control of the music whilst enabling excellent dynamic range.
In recognition of the recent vinyl revival, Audiolab has included a phono stage for moving magnet phono cartridges – a high-quality, low-noise, JFET-based circuit with precise RIAA equalisation.
Similarly, an increasing number of people are using headphones for music listening, so Audiolab has incorporated a dedicated headphone amp with current-feedback circuitry. Its gain bandwidth and high slew rate ensure a dynamic, detailed and engaging performance with all manner of headphone types – more boxes ticked for this most integrated of integrated amplifiers.

" High End Klasse. Preis/Leistung: Uberragend " -parasäänisin vahvistin hintaluokassaan-  AUDIO (11/2018)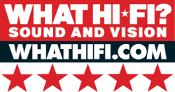 " Ääni 5 stars, Ominaisuudet 5 stars, Viimeistely 5 stars "  WHAT HI-FI (Dec 2018)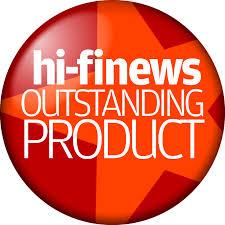 " Outstanding product "  HI-FI NEWS (March 2019)

" Tasapainoisen miellyttävä ääni. Mittauksiltaan Audiolab on mallikelpoinen. Kuulokelähtö perustuu omaan vahvistimeen ja hoitaa lähes kaikenlaiset kuormat vaivatta. "  HIFIMAAILMA (5/2019)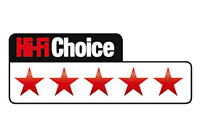 " 5 stars – Its a great buy "  HI-FI CHOICE