NAD T778 on uuden sukupolven NAD. Tehty ihmiselle, joka rakastaa sekä musiikkia että elokuvia.
Music first-ajattelun tuloksena T778 on toteutettu äänenlaatu edellä. Huolellisesti suunnitellut ja toteutetut vahvistinasteet, lopputuloksena mustalta taustalta dynaamisesti esiin tuleva, puhdas ääni.
Jatkuva teho 9x100W FTC- ja 9x80W FDP-mittaustavalla KAIKKI kanavat yhtäaikaa kuormitettuna.
Ainutlaatuinen NAD MDC-modulaarirakenne auttaa T778:a muuntautumaan tulevaisuuden tarpeisiin.
Etulevyn kosketusnäyttö, 4K UHD-kuvan läpivienti, kaksisuuntainen Bluetooth aptX HD, kehittynyt Dirac Live Room Correction-huonekorjaus, tasokas ESS Sabren DAC, joka mahdollistaa myös MQA-äänen hyödyntämisen kaikista digitaalituloliitännöistä, uusimmat Dolby Atmos- ja DTS-X-ääniformaatit sekä joustavasti määriteltävät vahvistinkanavat surround/zone.
Key Features of the NAD T 778:
9 channels of NAD's latest Hybrid Digital Amplifier Technology
New touch screen and improved ergonomics for user-friendly operation
4K UHD video pass-through
High-Res BluOS enabled Network Streaming
Two-Way Bluetooth aptX HD
Dirac Live Room Correction
DirectDigital DAC- ESS Saber DAC with MQA Decoding MQA decoding available on all digital inputs
MDC (Modular Design Construction) offers ability to upgrade to future digital formats as they become available. Two MDC slots provided.
CI friendly- RS232 Serial Control Port. Trigger In/Out.
IR In with learning function
The T 778 features the latest developments in NAD's Hybrid Digital technology to create 9 high current/high power channels of amplification with improved efficiency. Designed with NAD's full-disclosure approach to power ratings, the NAD AVR conservatively delivers 9 X 100W FTC and 9 x 80W FDP, all channels driven at rated distortion. For flexibility, the amp channels are configurable to be used for surround or second zone audio. The silent black background and explosive dynamics afforded by this amplifier technology add lifelike realism, drama and excitement to all your music and movies.
A low profile 3U rack-mount chassis and TFT touch display combine with certified driver support for all major control systems to make the T 778 the perfect choice for advanced custom home theatres. The T 778 is second-to-none in terms of flexibility and up-to-the-minute digital technology.
Only NAD offers Modular Design Construction (MDC), the company's proven method for preventing premature obsolescence. 7.1.4 Dolby® Atmos™, DTS® Master Audio combine with Dirac Live™ room correction to deliver hyper-realism that captures every dimension of a performance. Add bit-perfect 4K UHD video pass-through and the T 778 delivers the most accurate sound and image experience you've ever had. Musical performance is outstanding with High Res Multi-room streaming via BluOS.
As with all NAD components, the company's latest offering continues their 'simple is better' design philosophy. This sensible approach contributes to ease of use and maximizes performance where it counts. A perfect example is the striking new touch screen and ergonomic refinements that simplify operation and ease of access. The T 778 features NAD's legendary sound quality along with complete compatibility with all the latest features and formats to ensure lifelike music and movie enjoyment.
Most A/V receivers available on the market today focus predominantly on the Video and Surround Sound aspects, leaving audio circuitry almost as an afterthought. NAD firmly believes that there are many people for whom music will always come first. With NAD's reputation for high value/high performance, it was apparent that the T 778 would have to please the most demanding Audiophiles and Videophiles.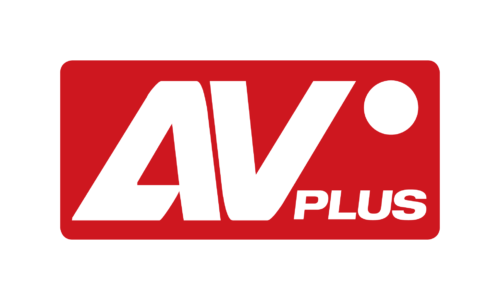 " Suosittelemme. … ja mielestämme todellinen hintaluokkansa kuningas! "  AV-Plus (3/2021)