Mission 700 on uudistettu versio klassisesta 700-kaiuttimesta. Se on yksi perinteisen brittivalmistajan tärkeimmistä kaiutinmalleista, joka hyödyntää Missionin 45 vuoden oppeja ja kehitystä kaiutinsuunnittelussa. Mission on säilyttänyt uudessa 700-kaiuttimessa alkuperäisen kaiuttimen innovatiivisia tekniikoita sekä ulkonäön (valkoinen etulevy) ja hyödyntäen samalla nykyaikaisia moderneja ratkaisuja ja viimeisimpiä tekniikoita viede äänenlaadun uudelle tasolle. Pähkinäpuuviimeistely valkoisella etulevyllä. Kaiutin on suunniteltu ja valmistettu Britanniassa.
Saatavissa myös Mission 700 Stand-jalustoilla yht.1749€/pari
As with the flagship 770, Mission has developed a new polypropylene bass/midrange driver and model-specific motor system. This transducer not only upgrades the loudspeaker's integral design to take account of modern power handling and dynamic requirements, but it also maintains the extended response and low colouration of the original model with all the hallmarks and distinction of a class-leading loudspeaker. From the rigid, cast chassis to low-density surround, every aspect has been revisited to offer a driver with improved rigidity and precision-controlled cone-termination for dynamic performances and offer tight, fast, energetic output.
The Mission 700 was a precursor for what would become a Mission standard in an unconventional driver array, something Mission refers to as 'Inverted Driver Geometry'. Not just a design statement, IDG is a staple of Misson loudspeaker design from the 700 onwards. By positioning the treble unit below the bass/midrange driver, the length of the path is equalised so the sound waves coincide at the listener's head height. This principle improves 'time alignment'. Such design requires more than just inverting the speaker cabinet. Every aspect of the industrial and mechanical design requires a precision calculation to ensure the positioning, spacing and alignment aids the objective of optimum 'time alignment'. This is perfected by an artisan-level crossover design.
As it was in the beginning with the original, the new Mission 700 packs technology and know-how into a benchmark loudspeaker design that is never short in bass definition, frequency response; lack of colouration; imaging; transient attack; depth and perspective; accuracy and linearity; speed and dynamic range. And as you'd expect from a model with such nostalgia and history, the emotion in the musical performance is never short in supply.
Form factor remains true to the original, wherever possible. This includes hand-applied, rich rose-tinted walnut or black real wood veneers and a luxurious laminated white-front baffle. However, as spoken of in the original design, the Mission 700 makes use of less visible innovations incorporated into the design. The new 700 cabinet uses a sandwich construction of differing woods bonded by a layer of damping adhesive. Internal bracing adds further strength and support while a mixture of foam and long hair fibre provides internal resonance and reflection absorption..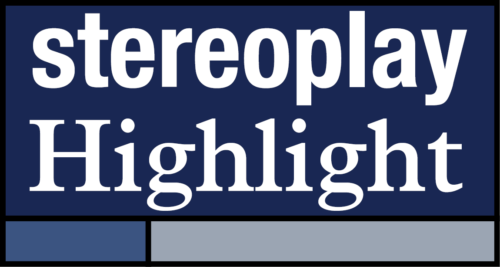 " Highlight – Preis/Leistung: Uberragend "  STEREOPLAY (1/2023)