Clearaudion levysoitin saksalaisvalmistajan edulliseen luokkaan. Mukava kuunnella, mukava käyttää.
Vakiona Clearaudion MM-äänirasia. Magneettilaakeroitu äänivarsi. Kolme nopeutta 33, 45 ja 78 kierrosta/min. 30mm paksu levylautanen.
Lisävarusteena akryylinen pölysuoja 190e
Saatavissa myös
-Concept MC 2240
-Concept Wood 2100€
-Concept Wood MC 2590€
HIFIHUONE 20v-juhlatarjouksena Concept MM- ja Concept MC-soittimiin (hopea ja musta) pölykansi kaupan päälle! (arvo 190€)
Nyt myös Concept MM (musta) Virtuoso V2 Ebony-äänirasialla 20v-juhlatarjouksena 1950€ (sh.2268€) ja Pölykansi kaupan päälle! (arvo 190€)
Beneath the refined, contemporary exterior lies a level of technical sophistication unique to Clearaudio. The Concept's chassis comprises a core of natural medium-density wood fibre within an aluminium surround and upper layer incorporating a high tech synthetic compound. This composite of materials eliminates the detrimental effects caused by unwanted vibrations.
The DC motor is fed by an external voltage-stabilised power supply and is completely decoupled from the chassis, isolating the record from any mechanical interference. The Concept tonearm features a magnetic bearing that is friction-free for extremely low distortion and superb performance. The package is completed with the high-quality Clearaudio Concept cartridge. With the Concept turntable package, Clearaudio offers you an extremely innovative design that is very affordable.
The revolutionary Concept combines the highest quality of music playback with a design that has won several awards worldwide – including the German Design Award and 'Best Turntable' award from 'What Hi-Fi? Sound and Vision' magazine. With the Concept, to find an affordable entry point to the high-end world is a breeze. It reveals the magic of optimum sound reproduction even for those music lovers who could not previously afford this experience. You can buy the Concept in a package with specially developed moving magnet (MM) or moving coil (MC) cartridges. A frictionless magnetic bearing tonearm is responsible for the optimal performance of the cartridges. All critical parameters from cartridge tracking weight to anti-skating are preadjusted in our factory. The Concept represents the ideal of stress-free 'plug and play': unpack, connect, put the record on the platter – and just enjoy music. There was never more audiophile technology in this class of turntables.

"  *****  A conceptual masterpiece. It is as clean, rhytmic, detailed and spacious as you'll find for the money. Sound 5 stars, Usability 5 stars, Build 5 stars. – WHAT HI-FI (Nov 2017)
"BEST TURNTABLE £1000+ " WHAT HI-FI AWARDS 2011
" Sound ***** Features ***** Build *****  A conceptual masterpiece."  WHAT HI-FI (Aug 2016)
"PRODUCT OF THE YEAR 2009 " WHAT HI-FI
" Vertailutestin voittaja " WHAT HI-FI (Aug 10)
" PRODUCT OF THE YEAR 2010 " WHAT HI-FI AWARDS

"DAS GOLDENES OHR 2010 Dreite Platz" AUDIO (4/10)
"Spitzenklasse, Sehr Gut" AUDIO (11/2009)

" RECOMMENDED SYSTEM $5994 " THE ABSOLUTE SOUND (Dec 2011)
"BEST TURNTABLES OF 2011 " The Absolute Sound
" How Clearaudio managed to produce a table that cheaply that produces so much is a mystery to me. " RMAF 2010 Report / Jacob Heilbrunn / THE ABSOLUTE SOUND (Feb 2011)
" EDITORS CHOICE 2011 " THE ABSOLUTE SOUND
" TURNTABLE OF THE YEAR 2010 " The Absolute Sound
" The Greatest Bargains In High End Audio " THE ABSOLUTE SOUND (Spring 2011)
" The Concept strikes me as a hands-down bargain." Wayne Garcia – THE ABSOLUTE SOUND (Oct 2010)

" OUTSTANDING PRODUCT, The Concept is the most covetable bargain since NADS C315BEE integrated." -Ken Kessler, HI-FI NEWS (July 2010)
" BEST OF 2010, Outstanding Product " HI-FI NEWS (Yearbook 2010)

" RECOMMENDED COMPONENTS 2012 " STEREOPHILE
" Product Of The Year 2011 – Runners-Up " STEREOPHILE (Dec 2011)

"Makes a great sound in the process."HI-FI + (Issue 78)

" RECOMMENDED " HI-FI CHOICE (Oct 2010)
" BEST TURNTABLE 2010 UP TO £1500, Finalist " HI-FI CHOICE
" RECOMMENDED " HI-FI CHOICE (Nov 2010)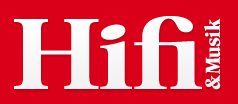 "SUPERSCHÖN, CLEARAUDIO! " HIFI & MUSIK (3/2012)

" Highlight, Spitzenklasse, Preis/Leistung: Uberragend " Concept MC -hintaluokkansa paras ääni Stereoplay:n testaamista-  STEREOPLAY (12/2015)

" Neutraali ja energinen. Hyvin lähellä highendia. "  Kari Nevalainen / HIFIMAAILMA (6/2018)