Yamahan odotettu, referenssitason kaiutinuutuus. Legendaarisen NS-1000M-mallin muotoa ja kokoa kunnioittava NS-5000 pitää sisällään huippuluokan patentoituja ratkaisuja ja komponentteja.
Kaikki elementit ovat ZYLON-materiaalista. Berylliumiin verrattuna lujempi, kevyempi ja tiheämpi. R.S. Chambers-runkorakenne keskiääni- ja diskanttielementissä eliminoi resonanssit. Huippuluokan komponenteista huolella suunniteltu ja valmistettu jakosuodin. Hokkaidon saarella kasvanut tiheä vaahterapuu on käytössä kotelorakenteessa. Kotelon viimeistely on kuuteen kertaan lakattu ja hiottu pianopinta -niin kuin vain maailman suurin piano- ja flyygelivalmistaja osaa.
Vakiovarusteena SPS-5000 jalustat, jotka on optimoitu NS-5000 kaiuttimelle. Jalustan mukana säädettävät piikit.
Viimeistely pianomusta. Paino 35kg kaiutin ja 8kg jalusta.
Takuu 5 vuotta rekisteröitymällä yamaha.fi-sivustolla
This summer, Yamaha proudly introduces the NS-5000, a 30 cm (12″) 3-way bookshelf speaker system that illustrates the future direction of Yamaha's speaker technology grown out of years of cutting-edge research on all aspects of designing Hi-Fi speakers, including components and materials. The NS-5000, built upon the tradition of natural sound for which all Yamaha speakers have been known — from the very first NS-20 and NS-30 models released in 1968 to the latest — and sets a new standard in sound excellence expected of Yamaha's top-of-the-line speaker. With non-colouration of sound, wide frequency response, consistent sound characteristics across the frequency range, and extremely low distortion set as self-imposed requirements for a new-generation speaker, we scientifically probed each of these characteristics to be incorporated into a flagship capable of bringing out the best of high-resolution audio sources. The result is the superb NS-5000, with sound and performance that sets a standard for all Hi-Fi speakers to come.
Introducing Yamaha's flagship 3-way bookshelf speaker system, setting a new standard in performance and quality by which all other Hi-Fi speakers should be judged.
Newly developed diaphragms boast acoustic velocity comparable to that of beryllium
Newly developed R.S. (Resonance Suppression) Chambers suppress unwanted resonance in the mid and high ranges
30 cm (12") 3-way bookshelf design draws on the tradition of the legendary NS-1000M
Carefully crafted laminated plywood enclosure made of Japanese white birch from the island of Hokkaido
Newly developed Acoustic Absorber eliminates sound-absorbing material to revive the original presence of the music
Glossy black piano finish provides improved signal-to-noise performance — and adds to the luxurious joy of ownership
Frequency-dividing Network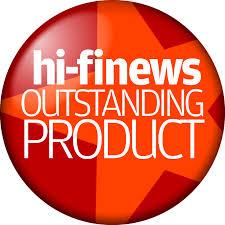 " Outstanding Product. Moreover, it sounds extremely detailed, but doesn't force things at the listener in the way of its ancestor (NS-1000M). In short, Yamaha's new flagship is altogether better equipped for today's hi-fi world. "  HI-FI NEWS (June 2017)

" Referenzklasse, Preis/Leistung: Sehr Gut, Empfehlung:Neutralität "  AUDIO (2/2018)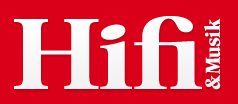 " +musikaaliset monitorit +viimeistely +bassotoisto ja puhdas äänenpaine   -vaativa kuorma  "  HIFI & MUSIK (4/2018)

" Absolute Spitzenklasse " -Kaikista testauista jalustakaiuttimista sijalla 2. Edellään vain Magico Mini II (37000€) –  STEREOPLAY (5/2018)

" Vakuuttava uudistus. Toisto on tasapainossa, ja sen yleisilme on läpinäkyvä, jäntevä ja hyvin kulkeva. Tarvittaessa ulottuvuutta, dynamiikkaa ja iskua löytyy runsain mitoin. Se luo musiikin kuuntelulle kestävän perustan. "  Matti Hermunen / HIFIMAAILMA (5/2017)