Huippuluokan virtakaapeli. Rakenne, materiaalit, toteutus ja viimeistely vertaansa vailla hintaluokassaan. Kaapeli, joihin muita verrataan. Lopputuloksena ääni, joka vakuuttaa.
Dual Mono-Filament rakenne, solid core-rakenteiset johtimet huippumateriaaleista. Johdinnopeus 91% valon nopeudesta.
Saatavana pituuksin 1,0m – 2,0m – 2,0m aina 6,0m pituuteen asti. Hinta 1,0m mittaiselle. Lisäpituus 1500€/m. Myös 16A laiteliittimellä +60€
Thanks to the application of our latest Dual Mono-Filament technology our Valhalla 2 Power Cords set an unprecedented margin of performance over the competition. The cable consists of 7 solid, silver-plated 16 AWG OFC conductors, each suspended in a Dual Mono-Filament matrix. The separate solid core conductors eliminate strand interaction, hot spots, and carbonization, which can occur in stranded cables. Unlike conventional power cables, which have propagation speeds that are less than 50% the speed of light, the Valhalla 2 Reference Power Cord has a speed of 91% the speed of light. Extruded FEP insulation used in V2's construction is superior to all other materials. It has very low signal loss and high thermal efficiency, causing it to dissipate heat quickly. The use of FEP in a Dual Mono-Filament construction means that power is transferred more effectively, while the low resistance of the cable keeps power loss extremely low. The result… truly superb sound quality.

" Editor's Choice Award 2021″  The Absolute Sound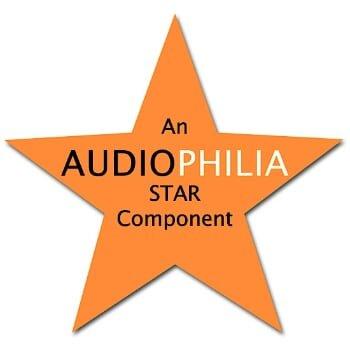 " Star Component "  AUDIOPHILIA


NORDOST VALHALLA 2 CABLE SYSTEM
"Yes, it is detail-packed, more focused, more clean, more dynamic, more precise, possessed of better inner detail, better microdynamics, and all the things that audiophiles find themselves drawn to, but more importantly it shows you what you liked about your music played through your system, in a more polished and professional presentation."
– Alan Sircom, Hi-Fi+
NORDOST VALHALLA 2 CABLES REVIEW
"I've been living with the Valhalla 2 cables for about six months, and I find myself listening to a lot more music than I used to. It's not that I love cables. I love music. These cables bring out the music more than any others in my experience. They do this by offering the flattest and most extended frequency response, the highest level of detail, the greatest accuracy of instrumental and vocal tone and full responsiveness to transients and sustained harmonics. All these are technical considerations which can be measured in the laboratory. But to the listener, it comes through as transparency to the source, which is the measure of every element in the chain. There is no editorializing, no false emphasis in the lower bass, no blending of individual voices, no loss of texture on a stringed instrument, nothing that harms the flow of music or reduces its level of detail or dynamic range."
  – Phil Gold, NOVO
"Nordost knows the science; Nordost knows how to apply science to a very misunderstood field. Others play with fire, sticks and magic potions: Nordost is the antithesis—cable quality and energy transfer can be measured in scientific terms and proven conclusively to work as advertised."
– Danny Kaey, Positive Feedback