Lyngdorfin uusi huippumalli.
Lyngdorfin ainutlaatuisella Room Perfect-huonekorjaimella varustettu, erittäin suorituskykyinen vahvistin stereonautiskeluun. 2x200W 8ohm ja 2x400W 4ohm tehoa (jatkuva).
Roon Ready, Airplay, internetradio ja Spotify Connect. DLNA- ja UPnP-yhteensopivuus.
Vakiovarusteena 2 x analog RCA-tulot & 2 x koaksiaalidigi- & 3 x optinen tulo & AES/EBU 110ohm & USB-tulo.. Kauko-ohjain. Musta.
Lisävarusteena HDMI 2.1 (8K HDR)- 800€ ja High end-analog input with Phono input 500€ lisäkortit.
INTEGRATED AUDIO AMPLIFIER AND SOUND PROCESSOR
With extreme audio processing options combined with the most powerful and advanced digital amplifier technology, the TDAI-3400 is the most powerful product from Lyngdorf Audio yet marketed.
THE BEST SOUND IN THE OPTIMAL ROOM
Through the web interface you can perform all setup and operations from the menu system, which allows you to tailor your setup and sound, and the digital crossover allows 3 individual output settings.
With our proprietary RoomPerfectTM room-correction software to eliminate the negative influence of the listening room, the TDAI-3400 delivers a perfect sound without the need for extensive room treatment.
IMPRESSIVE BUILD QUALITY
A salute to modern industrial design, the chassis of the TDAI-3400 is executed in the signature sleek design of Lyngdorf Audio. The TDAI-3400 doesn't generate much heat, allowing for passive cooling with no need for noise-inducing fans or vents. With the TDAI-3400, you will enjoy the extremely low background noise of the digital signal processing.
CONNECT AUDIO AND VIDEO SOURCES
A variety of inputs and outputs provide plenty of options to connect your audio and video sources as well as your speaker setup.
-7 digital inputs including a balanced AES/EBU
-USB inputs connects to music stored external
-2 analog inputs for simple analog music sources
-Optional module with 4 high-end analog inputs
-Optional module with 3 HDMI inputs and 1 HDMI output
A BUILT IN MEDIA PLAYER
The TDAI-3400 accepts all media interfaces and features a built-in media player with the highest playback quality. Through your local network or via the USB connectors, you can access your entire library of music through the DLNA/UPnP enabled player. This media player also connects to streaming services like Roon Ready, Spotify Connect, and Airplay as well as internet radio.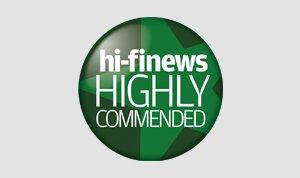 " Highly commended "  HI-FI NEWS (Aug 2018)

" Highlight, Preis/Leistung:Uberragend "  STEREOPLAY (7/2019)

" The TDA-2170 is a sonic and practical triumph. "  THE ABSOLUTE SOUND (May/June 2015)