McIntosh-uutuus vinyylilevyjen ystäville. MP100 levysoitinetuvahvistimessa on liitännät sekä MM- että MC-äänirasioille. Monipuoliset säätömahdollisuudet äänen optimoimiseksi kuormitusta säätämällä. Ulostulot balansoituna XLR-liittimin ja myös RCA-ulostulot. Myös digitaaliset ulostulot USB, optinen ja koaksiaalinen. Monokytkin monolevyjen oikeaoppiseen toistoon.
The MP100 is the first dedicated phono preamplifier from McIntosh and is designed to help both new and experienced vinyl lovers get the most fidelity, performance and – most importantly – enjoyment from their albums.
Like all McIntosh products, the MP100 is packed with features designed specifically for the vinyl lover including: Moving Coil and Moving Magnet inputs; Moving Coil and Moving Magnet adjustable loading (6 settings each); balanced and unbalanced analog outputs; optical, coax and USB digital outputs; and a Mono switch for when playing mono records to decrease noise and play the signal correctly. For pure analog use, the digital outputs can be completely disabled and powered down.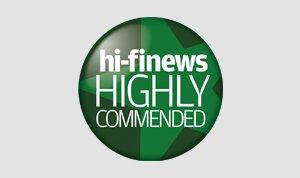 "This is a clean-sounding, detailed, commanding phono amp that also represents excellent value. It's compact, beautifully-made in the McIntosh manner and easy to use. Once the features are accounted for, especially XLR balanced out, you realise that it's actually something of a bargain." – Hi-Fi News (April 2017)

" Absolute Spitzenklasse, Preis/Leistung: Sehr Gut "  STEREOPLAY (6/2017)