Cadenza-sarjan edulisin MC-äänirasia. Nude Fine Line-hionta. Käämitys puhdasta hopeaa.
Ääneltään rento, hiukan lämmin, koherentti ja dynaaminen.
The Cadenza Red model is using a Nude Fine Line stylus with a cylindrical aluminium cantilever. The stylus tip radius is r/R 8/40 µm.
The coils are made from 6NX (99.9999 %) pure silver wire.
An improved winding process on the armature allows a better channel balance.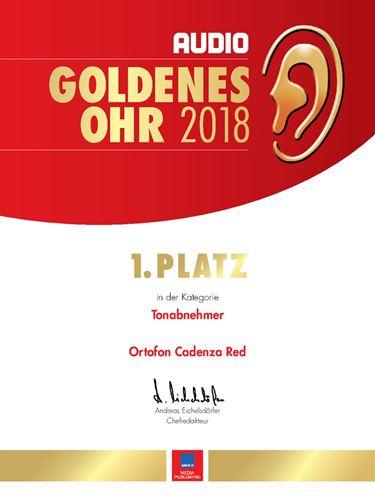 " Goldenes Ohr Award 2018 "  AUDIO
" ..The design team at Ortofon has done a splendid job voicing the Cadenza Red, and creating a cartridge that is inviting and easy to listen to, yet capable of presenting the entire palette of shading and texture that may be captured in a recording. This cartridge is a wonderful find for those hobbyists who value an emotionally involving listening experience, where the highlights are tone, harmonic density, and a rich presentation…"  POSITIVE FEEDBACK (Aug 2016)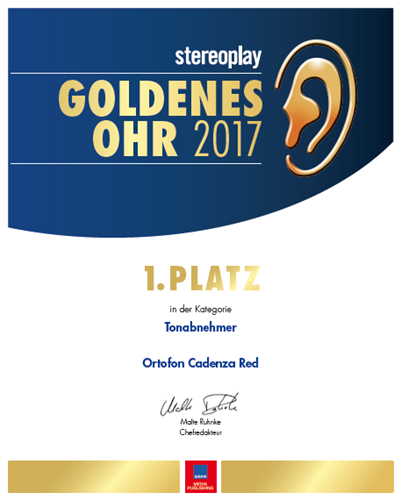 " Goldenes Ohr 2017 "  STEREOPLAY
"… I was quite surprised at the detail and sophistication of the first in line Ortofon Cadenza (Red) moving coil. …it does extract a ton of detail and shades the detail with expression and accurate dynamics.
…As audiophiles we're always looking for the proverbial veil lifting in front of the stage. The Red did just that. More importantly, the cartridge has a very sweet disposition. All carts add their own voices, and some, too many. The sweetness here is tactile. Massed violins had weight and sheen, and a presence that only well designed analogue allows…
…Bass was emphatic. Deep and with the resonances that make it such a satisfying musical component…
…The midrange is always the most elusive to capture, especially voices… The balance is right on so many of their carts. The Red is wonderfully in balance, nothing jars,nothing compresses. You'll get the air and the musical presence…
…I really like this cartridge. For the price, a favourite moving coil…"
Audiophilia (May 2016)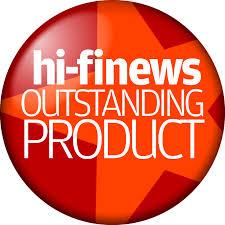 " Outstanding Product "  HI-FI NEWS (July 2012)