Gradon hinta/laatusuhteessa onnistuneimpia malleja. Kuulakas, tasapainoinen ääni. Mukavat päässä. Mukana sovitinadapteri 6,3mm – 3,5mm.
Uusittu, entistä parempi x-versio. Uusien elementtien ansiosta lisää herkkyyttä. Pienempi särö ja puhtaampi ääni. Uusi, laadukkaampi ja joustavampi kaapeli. Uusittu, entistä mukavampi panta. Käsityötä by Brooklyn, New York.
4th Generation Grado drivers are here. Specifically tuned for the SR325x, this new speaker design features a more powerful magnetic circuit, a voice coil with decreased effective mass, and a reconfigured diaphragm. Reengineering these components for our 44mm drivers improve efficiency, reduces distortion, and preserves the harmonic integrity of your music.
Some of the marvels of a Grado driver are the clarity and range, revealing new notes and details in songs heard hundreds of times. With superlative tonal balance, dynamics, imaging, and realism, the SR325x lays out an extremely detailed presentation.
Along with the speakers, the cables and headband have been redesigned for the SR325x. Housed in a more durable exterior, the now super annealed copper 8-conductor cable reveals even more of your music with improved purity. The new leather headband features white stitching exclusive to the SR325x in the Prestige Series.
Each SR325x is hand-built by our team in Brooklyn. This headphone goes from workbench to workbench until it's ready for your ears. We started building on a kitchen table in 1953, and every experience since then has led to the creation of the SR325x.

Testikehuja edellisestä e-versiosta
" SUPERTEST WINNER " WHAT HI-FI (Sep 2014)
"  * * * * *  "  WHAT HI-FI (Oct 2015)
"  *****  "  WHAT HI-FI )May 2017)
Testikehuja aikaisemmasta SR325i-mallista:
"Editors Choice Awards 2008" The Absolute Sound
"Editors Choice" HI-FI CHOICE
" ***** " WHAT HI-FI (June 2009)
"Preis/Leistung:Sehr Gut" AUDIO (12/2008)
"Awards 2009 Winner" WHAT HI-FI
"Recommended Components" STEREOPHILE (Oct 2009)
" BEST, PRODUCT OF THE YEAR 2010 " WHAT HI-FI AWARDS
" ***** " WHAT HI-FI (Sep 2011)
" BEST HOME ON-EARS £150+ " WHAT HI-FI AWARDS2011
" BEST FOR AT-HOME LISTENING " WHAT HI-FI (Oct 2012)

" Audiophiler Klang, Preis/Leistung: Uberragend "  AUDIO (1/2015)
-edellinen e-versio

" Best Home On-Ear Headphones £100 – £400 "  WHAT HI-FI (Awards 2018)
-edellinen e-versio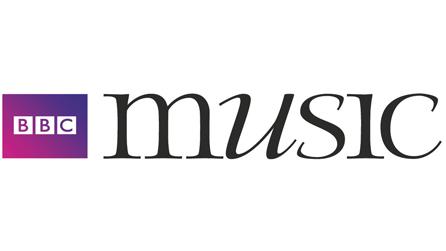 " Best Of All Genres. You can spend three times as much without finding such an enjoyable experience. "  BBC Music (June 2019)
-edellinen e-versio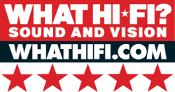 " Sound 5 stars – Comfort 4 stars – Build 4 stars   The best just got bit better. "  WHAT HI-FI (Issue 452)