Velodynen uuden Deep Blue-subbarisarjan suosikkimalli. Suljettuun koteloon tehty tarkka ja nopea-ääninen pienikokoinen murisija.
Pitkäiskuinen, uusi elementti. 350W RMS vahvistin. Tukeva kotelorakenne.Monipuoliset liitäntä- ja säätömahdollisuudet, mm. portaattomasti säädettävä vaihe.
Musta. Saatavissa myös koot  8″ 790€ , 12″ 1190€ ja 15″ 1490€
Available in 8", 10", 12" and 15" these new DB subwoofer lineup is the predecessor of the successful SPL I series, a very small form factor closed box design.
The completely new rigidly braced MDF closed box design with a front firing woofer for impacting performance without any noise from the cabinet. Due to this small form factor it is easy to integrate into you listening set up. A high excursion driver with massive dual ferrite magnet and optimized internal motor technology, using a 4 layer voice coil for maximum output with extremely low distortion, following the Velodyne Acoustics design principles. Superior bass quality, for a deeper, more accurate bass performance. Line-level and speaker-level inputs let you connect this sub to just about any home audio system.
You can use the variable crossover and phase control to fine-tune the sub's output, so the bass will blend in perfectly with the mids and highs coming from your main speakers, tailor the sub's low-frequency response to the acoustics of your room.
Deep Blue DB-10

Woofer: 10-inch high excursion, double vented basket driver with PP inforced Membrane. Four Layer 2-inch / 52mm voicecoil
Frequency Response: 16 – 280 Hz (overall); 28 – 180 Hz (± 3dB)
Amplifier Class A/B: 850 watts dynamic, 350 watts RMS power
Low Pass Crossover: 50 Hz to 180 Hz (12 dB/Octave)
Input: Gold Plated Line in Stereo RCA, LFE in, Nickel Plated Highlevel
Output: Gold plated LFE /RCA
Dimensions WxHxDmm: 296 x 316 x 348, Weight: 11 kg

" Highlight, Top Class "  HEIMKINO (3/2021)

" Klangtipp. Preis/Leistung: Uberragend. "  AUDIO (5/2021)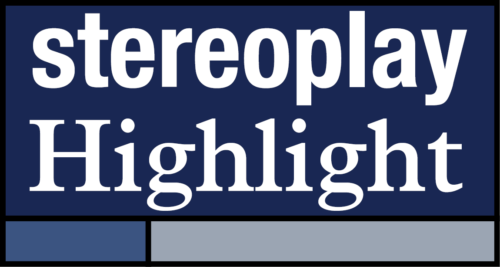 " Testsieger. Highlight. Preis/Leistung: Uberragend "  STEREOPLAY (12/2022)