Electa Amator III on Sonus faber:n 35-vuotisjuhlan kunniaksi tehty upea kaiutin, niin ääneltään kuin ulkoasultaan. Huippuluokan materiaali- ja komponenttivalinnat, Vicenzalaisten tarkoin hiottu ja vaalittu käsityötaito kulminoituu huippuunsa viritettyyn äänenlaatuun.
Viimeistelyt walnut ja graphite
Lisävarusteena upeat, Electa Amator III-mallille optimoidut ja muotoillut jalustat 1790€/pari.
Electa Amator III: tradition, culture and craftsmanship
Electa Amator III inherits the characteristics of two of the most iconic models which have shaped the history of Sonus faber: Electa Amator and Electa Amator II. The third generation is faithful to our tradition and carries our collective memory and culture but, above all, it's the symbol of the evolution of Sonus faber, born 35 years ago from our love for Music, with something different from all the others.
A clean and defined voice, a careful attention to every details, the choice of the best materials.
Electa Amator III is a 2 way speaker with small dimensions and refined lines. It's available in just one finish and it's been created with best quality Made in Italy raw materials. The solid walnut wood gives the product its warm and enchanting look. The Carrara marble base has been worked and shaped by skilled craftsmen. Both materials are enhanced through a brass insert that gives the whole project a retrò touch. The final result is a speaker with a modern look and a vintage taste, a gem of Italian design and craftsmanship, where form and function perfectly merge together to create a true emotion.
Equipped with the latest and most effective technologies, Electa Amator III ensures excellent sound performance. The Damped Apex Dome ™ and the Paracross topology ™, patented by Sonus faber, guarantees a pure and refined sound with an excellent silence reproduction.
We are proud to introduce you to Electa Amator III. Let yourself be captured by the iconic voice of our new creation, and celebrate with us our milestone: 35 years of Italian tradition, culture and craftsmanship.
2018 marks the 35th anniversary for Sonus faber. Electa Amator III is the celebration of this milestone by appreciating the ongoing commitment to constantly evolving while drawing inspiration from the past. It's a gem of Italian expertise and craftsmanship: a small but precious speaker that inherits the characteristics of Electa Amator (1987) and Electa Amator II (1997), two of our models that contributed most to the international success of our heritage brand.
The restyling of one of the most symbolic loudspeakers is always a hard work, but fascinating. Electa Amator III is the achievement of a 30-year journey. The third generation of an iconic product generated by an expression of natural evolution, with holding the elements that make us unique: precious materials, high craftsmanship and natural sound.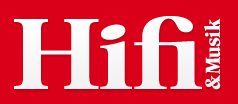 " Ett par extraordinära små högtalare, såväl vad gäller det magnifika hantverksbygget som det underbara ljudet, med extra allt. "  HIFI & MUSIK (5/2019)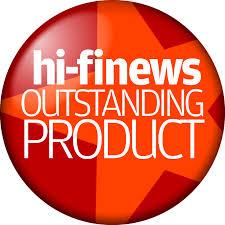 " Outstanding product. I'd be up every night until 3am, trying to hear my entire record collection just one more time. Bravissimo! "  Ken Kessler / HI-FI NEWS (July 2019)
"You just know, in your brain and heart, when you are in the presence of pure beauty. Yes, some things are beautiful to varying degrees, provoking a spectrum of subjective quantifications. But true, pure beauty, as indescribable by mere language as it is, is universally known. On a basic instinctive level. And for me, after hastily unboxing the new Electa Amator III speakers from Italian audio artisan Sonus faber… well, my senses knew instinctively that I was looking at the purest of designs…"  Eddie Kramer / SOUNDSTAGE! (Australia)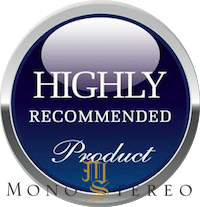 " Highly Recommended Product Award 2019 "  MONO & STEREO

" It's detailed, dynamic, has a beautifully-constructed soundstage, and best of all sounds bloody lovely when playing music, which is kind of the point of a pair of loudspeakers. They say beauty is only skin deep; Sonus faber's Electa Amator III begs to differ. It's as lovely on the inside as it is on the outside."  HI-FI +  (Issue 175)