Nordostin uuden QKORE-sarjan maadoituskeskus. Liitännät kolmelle laitteelle. Vakiona mukana QKORE WIRE 2m mittaisena, liittiminä banaani ja toisessa päässä RCA.
A great deal of the electrical noise in hifi systems is caused by imperfections in the power domain. These imperfections may be generated by airborne pollution on the AC line that are induced, in part, by increasing amounts of Bluetooth, Wi-Fi, and cellular signals. Airborne pollution can take the form of high frequency interference, noise, and stray magnetic fields, which lead to AC line contamination. A poor, or "unclean", ground causes more performance imperfections than most people realize. Without an effective ground point, the entire foundation of your sound system becomes jeopardized—and unfortunately, most listening rooms simply do not have access to a designated line, attached to a ground rod. In these instances, a simple, effective, and internal option is needed: Nordost's QKORE Ground Unit.
The QKORE is a parallel grounding device, which provides an artificial, "clean" earth for hifi audio systems using both an electrical and mechanical approach. This unique product combines Nordost's patented Mono-Filament technology with purpose-built, Low-Voltage Attractor Plates (LVAPs), constructed with a proprietary metal alloy and a passive electronic circuit, in order to draw stray high frequency noise and voltage-generated magnetic fields to a manufactured earth point, leaving a clean reference behind. This passive system is contained in a mechanically tuned housing, and outfitted with gold-plated, WBT binding posts, which easily connect each component to an artificial ground. By providing for a balanced and very "clean" ground point, by-products of electrical balance imperfections between voltage and ground are no longer added to other pollutants, dramatically increasing high quality audio circuit performances.
Nordost's QKORE is available in three distinct models. The QKORE3 is named for its three available binding posts, which can be used to ground any component in your system on the secondary side of a power supply, where the audio circuit is.
In order to complete this comprehensive grounding system, Nordost has also designed a designated QKORE Wire, which is constructed to provide the path of least resistance to ground, for the stray, high-frequency, low-voltage potentials that can affect the performance of your sound system. The QKORE Wire is a mechanically tuned cable that utilizes Nordost's patented Micro Mono-Filament technology, combined with extruded FEP insulation, and constructed with a 16 AWG, silver-plated OFC, solid core conductor. The QKORE Wire can be terminated with the following connectors: spade, banana, male-XLR, female-XLR, BNC and RCA (further termination options available).
The QKORE grounding system is the most effective, comprehensive grounding solution in the consumer electronics market. When introduced to a hifi audio system, the results are immediate and dramatic— the noise floor drops, the increase in harmonic accuracy and clarity is unmistakable, and the overall musicality in system performance is elevated. Every aspect of Nordost's QKORE grounding system is thoughtfully designed and manufactured in the USA to the highest standards in the industry, in order to ensure product quality and customer satisfaction.
QKORE3:
Provided with a  2M RCA to Banana QKORE Wire.
 Furnished with three multi-use binding posts to ground your audio circuitry.
Grounds system components on the secondary side of the power supply, where the audio circuit is.
NOTE: The QKORE is not designed to replace the protective earth bond in your electrical grid system (household ground).

" And the benefits are immediate, easy to hear, and extremely consistent from system to system, even in systems that may never use another Nordost product. Very highly recommended. "  Alan Sircom / HI-FI+ (May 2017)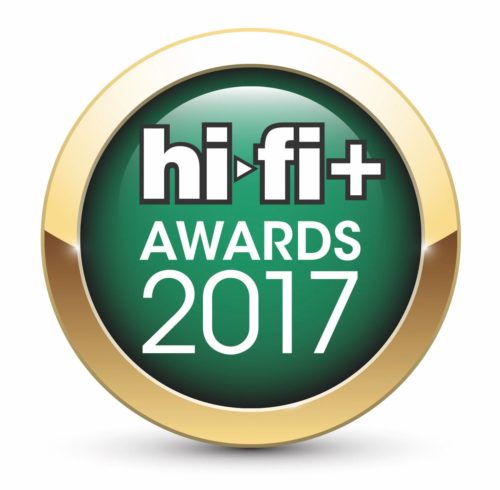 HIFI+ AWARDS 2017, Power Product

" While QKore isn't necessary for your audio system to function. it is essential for hearing it at its absolute best. "  AudioBeat (5/2017)
" Yet QKORE does not beautify or add colour to the music. It is totally transparent. It simply allows you to hear more clearly and directly the music that your system is capable of producing. "  Audiotechnique (Oct 2017)

NORDOST QKORE AND QKORE WIRE — SYSTEM GROUNDING ACCESSORIES
"I can't imagine that anyone who's invested considerable time and energy and money in a high-end system would want to be without the markedly "blacker" backgrounds, increased transparency and detail, more vivid colors, and greater overall veracity delivered by Nordost's QKore Ground Units…The law of diminishing returns does not apply; the differences were cumulative, and anything but subtle."
– Jason Victor Serinus, Stereophile



NORDOST QKORE GROUNDING SYSTEM — SILENCE IS GOLDEN
"…the introduction of the Nordost QKore parallel grounding device into my stereo system jolted me out of a comfortable sense of complacency, replacing it with a sense of wonderment at just how much subliminal noise I had taken for granted.  In a variety of small but significant ways, the QKore endowed my stereo with a sense of realism that almost defied credulity.  Put bluntly, it is the most potent power product that I have experienced."
– Jacob Heilbrunn, The Absolute Sound
"The major impact of the Premium QKORE wires is purity of the high frequencies. Secondary effects include increased image mass, a boost in dynamics, and dialing in focus. On the subjective side, there's more drama and impact… If you've already invested in the Nordost QKORE solution, this one's a no-brainer. For what you will get, they're not asking a lot." – Marshall Nack, Positive Feedback