Naimin vahvistin, joka ei jätä kylmäksi. Nimellisteho 2x80W 8ohmiin ja paljon, paljon enemmän hetkellistä tehoa todelliseen kaiutinkuormaan. Tämä vahvain saa jalan vipattamaan… Monipuoliset liitännät mm. etu/pääte-erotus, kuuloke- ja 3,5mm otto edessä ym. Kauko-ohjain.
It's been almost 30 years since we designed our first integrated amplifier: time enough to define and refine the technical ingredients essential to high-end performance. Our reference quality SUPERNAIT 2 represents the pinnacle of this accumulated knowledge. It is both the most sophisticated integrated amplifier we've ever created and a classic Naim Audio product, shot through with the soul of the original, iconic NAIT.
SUPERNAIT 2 combines an 80W power amplifier with six individually decoupled input sockets and borrows advanced technology from Naim Audio's flagship preamplifier, the NAC 552. In employing the latest Naim Audio DR (Discrete Regulator) circuits in its power supply, it sits right at the forefront of Naim Audio amplifier technology.
Features
80W per channel power output
Six individually decoupled and hand-wired inputs with support for both DIN and RCA connections
Built in Naim Audio DR (Discrete Regulator) power supply for preamplifier section
1/4" (6.35mm) headphone output and high quality class-A headphone amplifier
Ceramic heat sink isolation for improved sound quality on power and preamp sections
Dedicated subwoofer output
Powered input for use with StageLine or SuperLine phono stage

" Absolute Spitzenklasse, Preis/Leistung:Sehr Gut " STEREOPLAY (10/2013)

" HIGHLY COMMENDED " HI-FI NEWS (Nov 2013)

" SUOSITTELEMME " HIFIMAAILMA (8/2013)

" This is a fantastic buy. Terrific. " WHAT HI-FI (Dec 2013)

" EMPFHELUNG – Musikalität, Preis/Leistung:Sehr Gut " AUDIO (10/2014)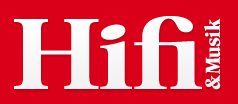 " Bäst ljud!  Ljud 10 – Byggkvalitet 9 – Prisvärdhet 8 "  HIFI & MUSIK (12/2017)