Olympica-sarjan suurin ja kaunein. Kolmetie-rakenne kahdella bassoelementillä. Dynamiikkaa ja isoa, huoneen täyttävää ääntä. Täysin uudet elementit, jakosuodinsuunnittelu ja patentoitu refleksirakenne. Lopputuloksena luonnollista, sävyrikasta ääntä – Sonus faberin tapaan. Valikoitua vaahterapuuta pähkinäviimeisteltynä.
Mallipari specialhintaan. Kysy tarjous!

" HIGHLIGHT, Absolute Spitzenklasse, Preis/Leistung:Uberragend " STEREOPLAY (Nov 2013)
" HIGHLIGHTS, Leserwahl 2014 – Gewinner, 2.platz " STEREOPLAY

" Olympica line looks like a winner. " THE ABSOLUTE SOUND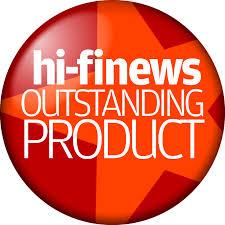 " OUTSTANDING PRODUCT " HI-FI NEWS (May 2014)
" BEST OF 2014 LOUDSPEAKERS " HI-FI NEWS

" High End Klasse, Preis/Leistung: Uberragend  "  AUDIO (1/2018)
"The construction is really demanding and precise and, if it reduces many internal colorations, at the same time it requires an accurate and … slow construction".
The listening session was defined "explosive" and he praised the work of Sonus faber team that continues to renew itself effectively even after three decades, giving life to increasingly complex projects.
Last but not least, the design of the Olympica III was appreciated, its innate elegance has conquered even the female public.
AUDIO REVIEW (Feb 2018)