Upea, viimeisin versio suositusta Amati-sarjasta. Kuuluisan viulunrakentajan, Andrea Amatin nimeä kunnioittava Amati Tradition on Sonus faberin uusin taidonnäyte Homage Tradition-sarjan huippumallina.
Dynaaminen, avoin ja erittäin sävyrikas sointimaailma.
Huippuosaamista – mm. patentoitu Stealth Reflex-refleksitoteutus, Zero VibrationTransmission-resonanssivaimennus, taitavasti toteutettu ja optimoitu kotelomitoitus ja -rakenne sekä kaksi upeaa, referenssitason viimeistelyä – wenge vaahteraraidoin ja red mustin raidoin.
AMATI TRADITION
As Andrea Amati is considered the forefather of the violin making tradition of Cremona, since he gave the rules for techniques of construction, shapes and proportions of string instruments as we know them nowadays, Amati Tradition represents the synthesis of original concepts
and architectural ideas.Flagship of Homage Tradition collection, Amati is the new reference floor standing loudspeaker in the Sonus faber catalogue, right after Il Cremonese, Lilium and Aida, from which inherits many technical solutions and patents.
The TRADITION of Sonus faber
Homage collection has its root in the Sonus faber DNA of highest craftsmanship tradition and excellence in sound performances. Since its very beginning during the Nineties with the first Guarneri and Amati Homage, this collection has ever been the most iconic representation of Sonus faber values.
Homage Tradition collection is a new tribute to the mastery of Italian violin-making; the now classic lute shape, the hallmark of Sonus faber production, has been revisited and taken to new heights by embodying both the classic lines of the Homage collection and those of the Lilium cabinet, thus giving new volumes to the speakers of this collection.

" La Bellissima. Highlight, Absolute Spitzenklasse "  STEREOPLAY (5/2017)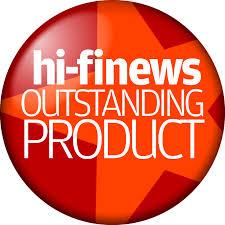 " If you want a floorstander that looks like it belongd in the Design Centre, sounds like the essence of Carnegie Hall and defies you not to play just one more LP, the Amati is knocking on your door. Its composure and coherence manifest themselves in an overall sound that delivers all the impact and detail you could hope to absorb, but doing so without any unnecessary effort or drama, THis is a speaker for grown-ups. "  Ken Kessler / HI-FI NEWS (Oct 2017)
"BEST OF 2017 LOUDSPEAKERS "  HI-FI NEWS (Yearbook 2017)