Pioneerin kunnianhimoisen kehitystyön tulos. Cd/sacd-soitin ja DAC samoissa, vankoissa kuorissa. Paino 18,5kg. Tuplarakenteinen, resonomaiton pohjalevy. Täysin balansoitu rakenne. Erilliset virtalähteet analogi- ja digitaalipiireille. Laadukkaat komponentit, mm. ESS Sabren 9026 DA-muuntimet. Tukevarakenteinen, nopea mekanismi alumiinisella levykelkalla. Valittava, kolmeasentoinen digitaalisuodin. Kauko-ohjain. Hopea.
CD and SACD reference player – also as a world class D/A converter.
The Pioneer development team left nothing to chance with the PD-70AE, consistently pursuing its overriding objective: optimum stereo playback of CDs and SACDs. This consistency is apparent the first time one encounters the player, which weighs a solid 18kg and receives discs in a massive aluminium drawer. The construction of the housing with double floor, three interior assemblies and encapsulated aluminium drive block serves as the perfect, vibration-free mechanical foundation. Separate power supplies for the digital and analogue switching ranges guarantee spotlessly clean supply voltages. From reading data with Pioneer's own drive software to the powerful output amplifiers, all ranges are state of the art and were carefully coordinated with each other during months of listening sessions with European and Japanese teams. Not one but two units of the premium ESS9026PRO – considered one of the most accurate, low-distortion DAC chips on the market – in double-mono operation serve as the D/A converter. The analogue section has a fully symmetrical layout and delivers the music signal either via symmetrical XLR connections or switchable RCA jacks that support even heavy cables thanks to the massive design. An optical and a coaxial digital input are also provided for additional digital sources (such as a satellite receiver or streamer) – so that even more music can benefit from the ultimate D/A conversion of the PD-70AE.
Works as a Premium D/A Converter with Digital Audio Inputs
Selected XLR Analogue Terminals (Gold Plated) with Full-Balanced Circuitry
On/Off Switching Function for RCA Output
Analogue/Digital Discrete Power Supply Circuitry
Custom Electrolytic Capacitors for High-Quality Audio
Lock Range Adjust Function for Reducing Jitter by Adjusting Lock Range Accuracy
Digital Filter with 3 Modes (SHARP / SLOW / SHORT)
Aluminium Die-Cast Tray
Shielded CD Drive Case with Anti-Vibration Paint
Honeycomb Mechanism Cover
Aluminium Side Panels
Rigid Under Base
Anti-Standing Wave Insulators
AC Inlet Type Thick Cables
Playback: SACD, CD, CD-R/RW, DVD-R/RW, DVD+R/RW
Formats: WAV, FLAC, AIFF, ALAC, MP3, WMA, AAC, DSD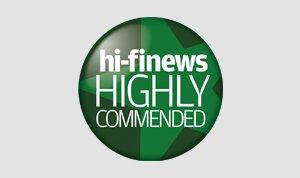 " Highly commended "  HI-FI NEWS (May 2018)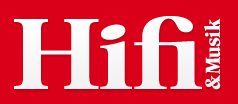 " +ääni +viimeistely +tekninen toteutus -USB-B puuttuu "  HIFI & MUSIK (12/2048)